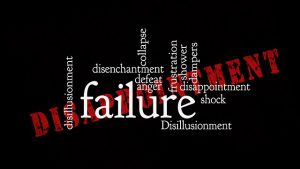 I have been told this all of my life.  No matter what I wanted to do someone told me that I could not do  it.  I would not suceed at it.  Any idea what that does to a person. And, it continues.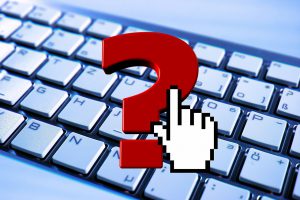 This time it is in reference to my work with Wealthy Affiliates.  It is true that I am not a computer genius and it hasn't been easy to figure a lot of things out.     I have been having computer issues for the past couple of weeks.  I brought my computer to my IT person to  straighten it out so I could work on the computer.  After a couple of weeks it worked.  It still wasn't completely better, but I could do a little on the computer.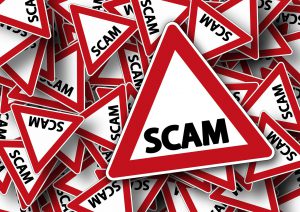 This past week I messed things up on it.  I had an alert on my computer that  kept loudly telling me that I needed to call this number or my computer was going to shut down.  I knew I shouldn't, but I did call them and they tried to scam me.  I finally got really angry and hung up on them.  I then called my IT person and brought the computer down to him.  He said that the scammer did a job on it but he did not think he got into anything he wanted, and he fixed what ever he needed to.  Actually the computer works better after this and now it can do almost what it used to do.
However, yesterday, I did have another problem submitting something that I needed to submit for another job.  I made the mistake of telling my family all that had been going on and how I got scammed.  I was then told that she didn't think I knew enough to do these things and she worries about me being scammed.  She went on to say that she did not think I knew what I was doing with the business ventures and that they were scamming me too.  She was talking about Wealthy Affiliates because I have not made any money since I started with them two years ago.
I wanted to tell her that it is my fault; that I haven't done everything I have been told especially when it comes to social media and marketing.  I agree that I don't really understand all of this and at times just give up and do nothing.  I know I have to keep trying, but I get discouraged.
The truth is she never thought I would be successful with the businesses.  This is how it has been with everything in my life.  When I was in high school teachers told me I would never be anything.  Even my mother never thought I would do anything.  No matter what I tried I got this message.  I did become a registered nurse and got a BS and MA in psychology.  However it was always a struggle.  I always had to work very hard to prove to everyone that I could do it.
Do you know how that makes one feel.  Basically alone and as if you could not do it.  I always felt inferior to everyone else.  I believed that I was nothing and could do nothing and even now I feel that way about what I am doing.  It means that I have to work twice as hard to prove that I can do it.  I have to prove it to them and to myself.
I often think of how great others have it when they have people that believe in them.  They have faith in themselves and know that they can do it.  It is not the struggle that it is for someone that does not have this.
It is so important that parents tell their children that they can do it; that they have faith in their children.  When the child has that kind of support, they believe it themselves and go on to acheive whatever they set out to do.  Some may still have to work harder than others, but at least they know they can do it and go on to acheive greatness.
I do want to add, that when one says that they have faith in someone, it has to be sincere.  People know when someone is just saying that and don't really believe it.  When this happens it basically is the same as not having faith in the other person.  It must be sincere.

Wealthy Affiliates is famous for their support system.      It definitely is an important part of the program.  It is not easy to start a business and to market it and the support we get from each other is vital.  Just be sure you are sincere when giving support.  People really depend on this.
Wealthy Affiliates provides just about everything that one needs to start a business.  Even the hosting is included.  The classes are phenomenol and really teach you step by step how to make your website and promote it.  You must do the work, however.  Support is there from the owners and other members to assist along the way.  All you have to do is ask the question.
Everything I have researched and read seems to indicate that this is not a scam.  This definitely is a plus as there are plenty out there.  They do not promise that you will become rich right away.  If you put in the time and do the work it is possible to establish a successful business.
If you are ready to start your own business click here to learn more about Wealthy Affiliates.