Welcome to Alternative Options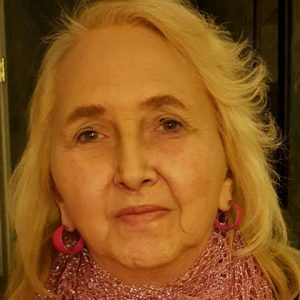 My Story
After I graduated from high school, I went into a diploma program for Nursing. Right after this I started a program to get a BS with a major in Psychology. By the time I finished this, I knew that Psychology was my field, so, I went into a program to get my MA in Counseling Psychology. I have worked in this field since.
However, I found that Nursing paid more and there were more opportunities, so I worked in the field of psych, but in Nursing. I have worked in-patient, and outpatient and I have taught psychiatric nursing. However as you can see on another website that I have, I was never really happy in nursing itself for many reasons.
I am retired now, but not really ready to retire. This is what brings me to Alternative Options For Nurses. I have searched for part-time work in Nursing but to no avail, so I started looking for other options. The option that I chose was to work from home by starting an on-line business to help other nurses and healthcare providers ways to do this, too.
THE GOAL OF MY SITE
I have always wanted to make a difference and I think I have made a difference in my patients' life.  However I want to make a difference in the lives of healthcare workers that need a change or that have retired but who would like to do something else to either supplement their income or to fill those hours of nothing to do.
The goal of my site here is not to encourage all nurses to leave nursing and go into some other field. That would be crazy. What would we do without nurses when we are sick. However, there are nurses that are burnt out and want a new career, and there are nurses that might benefit from an on-line business to either supplement their income while still working or after retiremnt, or prepare for retirement. I wish I had known about this before I retired.
There are options out there and in today's world many are nontraditional. Nurses used to work in hospitals or other facilities or for doctors, but today many, many work independently and fields and places that were never options. In the on-line world there are many options and probably nontraditional ones. I want to help nurses explore this and learn how to set up their own lucrative business.
I am learning how to do this through a company called Wealthy Affiliates. I had tried many other companies and then I found this one. They are a wonderful company that teaches you everything you need to know to create a successful on-line business. You can even try it for 7 days for free and set up a site and then chose to join for a small monthly fee which is well paid for by all that you have at your disposable. The members and the owners are extremely supportive 24 hours a day and hosting fees are included. Marketing is taught and ongoing education and support is given. I would encourage you to look in to this and try it for free first and then make up your mind. My goal is help you be successful in your alternative option.
So, I hope you will take a look at this and see if is for you. If it sounds like something that you would like to consider click here to obtain more information about doing this and starting your own business.
If you ever need a hand or have any questions, feel free to leave them below and I will be more than happy to help you out.
All the best,
Sandy at
alternativeoptionsfornurses.com