What do you say when you first meet someone at a social gathering and that person wants to know who you are?  My guess is that you answer by telling him what you do.  You tell them that you are a nurse and you work at xyz doing abc.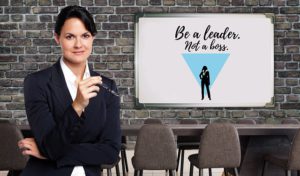 This tells him little about who you really are.  
What Goes Into The Identity Of A Person?
Now that the person knows that you are a nurse, one may make some assumptions, but they may not be accurate.  One might say that you are kind and caring and intelligent, but maybe that is far from the truth.  Maybe you struggled and barely graduated or maybe you are just in it for the money and are not caring or kind at all.  So who is the real person?  What makes you who you are?  What makes up the identity of a person?
I guess it starts from the time you are born.  How were you brought up and what values for example did your parents instill in you.  Maybe you are that kind, caring person.  Maybe your parents brought you up to always put others first and care.  Maybe you were taught to be honest and to work hard for your what you want.  Your intelligence kind of comes from your parents, but what you do with it is up to you.  So, this is where it all begins.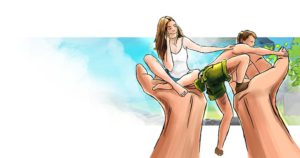 Then you start meeting other people. The family of your parents are important in your identity and you become.  They give you  some of your identity, although, now you must learn how to sort all of this out and adopt what you do to become part of who you are.  From here you meet all kinds of people, such as your teachers, your church community and the rest of the community that you live in.  All of these people make up who you are.  You have to pick and choose what things you identify with and by the time you become what you do, you have chosen your identity.
You are more than your work.  You are all of these things.  You may be a nurse, but you are also………So the next time that someone wants to know who you are, think about all of these things that make you who you are.  What we do for work does not define who we are.
How Does One's Image Effect His Lifestyle? 
As I just said being a nurse is not all that you are.  You may have chosen to go into nursing because of all of the things that you have internalized, but maybe not or maybe you could have gone into some other field  because you are who you are.  You might have become a psychologist or a medical doctor or some other field where you need to be caring and kind and loyal and a million other things.
I am sure that we have all known people in a field that is the fartherest thing away from the careers we just mentioned that have the same characteristics.  I had to call AAA a few weeks ago and the person that came to help me was kind and caring and listened to my difficult day and had all of the things that I think a nurse needs to be a good nurse.  He did his job quite well, but was not a nurse and didn't need to be.  He did have qualities that I associate with a nurse  but obviously quite capable of helping me with my problem at the time.  A nurse probably would not have been much help here.
What I am trying to say is that there is a lot that makes up one's identity, and much that goes into what you choose when you decide your work choices and lifestyle.  
What Happens When One Leaves The Career That Defines Him?
So, what does happen to the person who has defined himself according to what he does for work when he retires or quits for whatever reason.  Well, it can be devastating if that is the only way the person defines himself.  He no longer has an identity.  His worth was defined by his work.  Now he is no one.  This is the person that says that he/she is a nurse when someone asks who you are.  
Redifining One's Self After These Changes
It's time that the person looks inward to see who he is and to realize that he is more than his career that he just left.  He is not nothing now that he is no longer a nurse or whatever he was.  He can now work at something that he may have of thought of doing in the past or maybe he needs to find something new and exciting.  Maybe he just settles back and enjoys life that he could never do when he was being a "nurse".  Maybe he can just be and enjoy who he is.


If you are someone that absolutely has to have a job to feel like he is someone or is important there are are options.  One of the jobs that I suggest is starting one's own business.  If the person wants to continue on with his previous career, it is possible to start a business on-line around healthcare issues.  If the person worked in a specialty area in nursing, for example, he could design a business around this or around a particular diagnosis, such as alzheimers.  There are infinite options.  If he has no desire to continue along these lines, he could use whatever his passions are.  They could be sports, crafts, business, entertainment and thousand of other things.
One may ask how to get started.  I know I did.  I had no idea what to do.  I was lucky enough to find Wealthy Affiliate, which is a company that teaches you step by step how to do this.  It starts by teaching you how to make your own website and then what to do after this.  It teaches you how to write content, how to put images on your site and how to make it a very interesting and esthetically pleasing site.  Once you have learned all of this, it then goes into marketing and how to monetize your site.
It allows you to start and design and host up to 25 websites or business ventures.  Initially, you can try this out for 7 days free and make up to 2 sites for free.  You have access to most of the things that Wealthy Affiliate offers and then if you want to continue with them you can join for $49 a month and become a premium member, where you have access to everything that is offered.
The teaching goes on forever.  New things are introduced all of the time by Kyle and Carson, the founders and owners, and members of Wealthy Affiliate.  A webinar is presented every Friday evening to keep us updated and reviewed.  The support system is great.  There is someone available 24 hours a day 7 days a week to answer questions or to give support if you need it.
This is just one suggestion and may not be for everyone, but it is something worth looking into.  It is not a get rich quick thing.  They do not profess this anywhere.  It takes hard work and with that it is possible to have a successful business.  So, if you are interested in finding out more about this option, click here.
Conclusion
Remember, nursing, or whatever work you do, is not who you are.  You are much more than that.  It is what you do, not who you are. 
If you have any questions or comments, please leave them below.