What Is The Role Of Nurses?
There are many roles that a nurse has in her daily endeavors. What exactly is the role of the nurse? I would hope that her main role is to take care of her patients, but let's look at what this entails.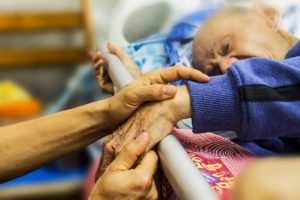 Traits Versus Roles Of Nurses
First of all traits are different from the roles of a nurse. I just wrote an article about traits that included positivism and wanting to be the nurse that one wants to be like. She is selfless and always gives more than just what is expected of her. There are other traits along this line and if you are interested please read this one.
A nurse's role has to do more with what she does every day of her life. Of course, as mentioned above, her primary role is to care for her patient and to give care to the patient. Doing this entails a lot of roles. One of these is to act as a coordinator. She needs to coordinate each patient's care with everyone that is involved. My sister had a liver transplant a few years ago and every day there were about 10 different staff members from various departments coming in to see her. They were all important in her recover and all of these services needed to be coordinated. In most hospitals, it is the nurse or nurse care manager that is responsible to see that it all fits together. One person can not be working toward one end, and another one working in an opposite one. The nurse must see that all are on the same wave length.
Another role that the nurse has is to teach and to mentor.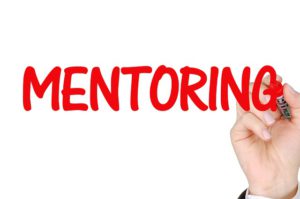 Teaching involves the patient and family. She needs to teach and mentor staff as well. All nurse's, for example, are taught in the classroom, but sometimes they need to be mentored when they get into the hospital and put into practice what they learned in the classroom. Sometimes she has to teach doctors when they are interns and residents how to function in the situation. When I was working on a psych ward, my psychiatrist told his new residents to listen to the nurse's as they are the ones that know what is going on in the hospital setting. Another thing that nurse's need to understand is that teaching the patient and family is very important today because patients go home much sooner than they used to and often have to learn how to do procedures at home.
This brings me to another point. Because patients go home very soon, today, coordination with agencies outside of the hospital is important. In larger hospitals, a department which is usually made up of nurse's does this. In smaller facilities, the primary care nurse needs to do this. Home care is growing today to meet the patient's needs once he gets home.
Of course, on a patient care unit nurse's never know what they may be called upon to do It may involve all kinds of things
from bathing a patient to feeding a patient, to giving medications and IV therapy and providing psychological care. It might even involve housekeeping once in a while or cooking something simple, like toast or an egg, for a patient . This can be all in a days work.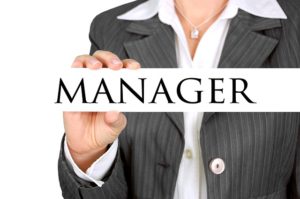 She, also, has managerial duties. She may have to attend meetings with administration or education and certainly team meetings for planning a patient's care. She has to keep up with documentation and other office type things. Sometimes, she has to manage and supervise other staff and be the leader of the unit.
As you can see, a nurse has many roles every day. Some are fun and some are not. Most nurse's enjoy the ones that are specific to patient care which are usually less stressful than those that are more managerial related.
Types Of Nurses Educationally And Their Roles
There are a lot of programs for nurse's today and some have specific roles to them. Certainly the nurse that has a doctorate is usually prepared for very specific areas in specialties or in managing as the director of nursing.
A Masters level nurse has a lot of options, including management positions as well as in patient care, but usually these are in a management type setting or a more independently related situation in patient care.
A nurse with a BS is the one that most nurse's start with. It is a 4-year program with the basics that all colleges start with and then focusing on nursing in the last few years of their education. These are the nurse's that you will find on the nursing units involved in patient care.
There a some Associate degree programs still left. These nurse's are prepared to care for patient care and some places she has managerial responsibilities as well. I think that these programs are not as plentiful as they used to be.
Then there is the LPN program which prepares the nurse to be task oriented. She lacks a lot of the background knowledge as to the why's and what to do if—-. These nurse's are not prepared to be in positions where decisions have to me made or in managerial positions. These nurse's work under the direction of Registered Nurses, which are all of the nurse's above this level.
Then there are other advanced programs such as APRN programs and nurse practitioners. Nurses can also, go into specialty areas such as pediatric or psychiatry. Nurses can go into teaching or writing as well as many other things today. Nursing is continually changing. There are so many options for nurse's today and I am sure there will be more and more changes in the future.
Business Options For Nurses
One option that I have not mentioned is entrepreneurship. Nurses are beginning to start their own businesses. Sometimes this requires that the nurse has to leave her profession, especially if she starts a brick and mortar shop. I had a life long friend that did this. After her husband was killed in an auto accident, she could no longer handle nursing, so she left to start her own business.
However, it is not necessary to leave nursing all together. She can start an on-line business while still working as a nurse. It can be related to her profession or not. She should choose something that she is passionate about as it makes it more interesting for her and she will put more into it. As her business progresses and becomes more successful she can work part-time or not at all in nursing as she knows it.
Getting A Business Started
Most nurse's probably need some assistance in getting a business up and running. I know I did. I had not clue as to where to start. I finally found this company called Wealthy Affiliate that has been extremely helpful. They teach you from the beginning how to decide on your niche and then how to start a website related to whatever one chooses. You can work at your own pace and there is plenty of help along the way if you have questions.
Once you have the website started, they go on to teach you how to market it and start making money. Again you can take your time and work at your own pace. Wealthy Affiliate keeps you updated and has a lot of teaching that you can learn from. Every Friday there is a webinar in the evening to keep you updated and review previous teachings with you. You can always ask questions 24 hours a day and someone will get back to you.
If you would like to explore starting your own business and obtain more information about Wealthy Affiliates and get started with their help, click here.
Conclusion
As you can see nurse's have many roles for the traditional jobs that one may work in. She, also, has many options where her roles may change, but her basic role is to care for the patient.