Is it possible for nurses to have a second career?  That is a good question.  A Nurse's eduation is very specific to nursing, which makes me wonder if it is possible to change careers
What Does A Nurse Learn In Her Education

A nurse's education has changed over the years.  There used to be what is called a diploma program for the RN.  This program was connected to a teaching hospital such as Yale or Mass General and many, many more.  Just in the city where I went to school there were 4 of these programs.  These programs were ideal as the student got a lot of experience in the hospital as well as in the classroom and labs.  After the first year of intense education which was all focused on science such as anatomy and physiology and courses in medical conditions and nursing techniques, the student worked in the hospital caring for patients full time for the summer.  In the fall, it was time to learn the specialties such as obstetrics, surgery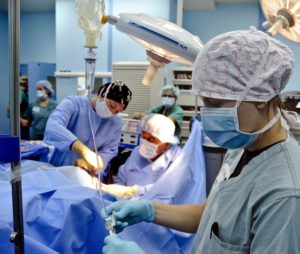 and pedicatrics.  For the next two years classes were mixed with experience on the various specialty units.  
By the time she was finished she had a lot of experience and was very well prepared to work independently in a hospital.  However, by this time, it was felt that the nurse needed to be well rounded and the programs began to integrate into the colleges.  Now the first year was pretty much what all college students took, such as english, math, philosophy and psychology.  The  programs became four year programs and the next three years were a mixture of liberal arts and nursing classes.  The experience in the hospitals were less and less and eventually the colleges operated all of the programs and only affiliated with a hospital.  They definitely had the knowledge, but not the experience.  The student graduated with a BS in Nursing.
Then the junior college started two year programs where there was less experience and the academics was squeezed into two years and the student graduated with an Associated in Nursing.  Then there were programs for the LPN where she learned the techniques but did not have the knowledge so she could not make decisions.  She was basically task oriented and often very good at this.  She just could not be in a position of being in charge.
Anyway, a nurse's education is focused primarily on courses related to nursing.  I went to a diploma program for nursing and am glad that I did because of the experience.  I really felt prepared by the time I graduated.  However, that was always one of my concerns if I ever lost my job.  I really was not prepared to do anything else.
Why Does A Nurse Change Careers?
There are many reasons why anyone changes careers.  The biggest reason that comes to mind is burnout, especially in today's world.  Nursing is so stressful for so many reasons that many people leave because they just can't take it any longer.  Sometimes young people go into nursing for the wrong reasons and in time just can't deal with it any longer.  Retirement is a major reason, too.  Once in awhile nurses are fired.  Sometimes nurses move to areas that don't have what it is that the nurse really wants to do.  Raising children might be a reason, but more often they just take a long leave to do this.  Sometimes the grass just looks greener on the other side.  These are some of the reasons and I am sure there are many more.  
How Does A Nurse Change Careers?
This is a good question?  As I just said a nursing education prepares you to be a nurse and not anything else.  So what do you do?  Do you go back to school and start all over again?  Do you take a job that pays a whole lot less than you are used to making, but requires no formal education?  Neither of these choices seem very good.  If you go back to school it is going to take a while.  How are you going to survive without an income during this time.  If you take a task oriented job, how are you going to survive?
Hopefully the nurse has thought it through and prepared for this change. 
One thing that a person might want to do is go back to school part time while still working to prepare for a new career.  If you know that this is a possibility, working overtime and saving some money in preparation for a period of instability might be a good idea.  This of course is difficult.  Most of us know how hard it is to save for any reason.  If a person can explore her options and not just leave all of a sudden, it  will be to her advantage.  Sometimes one can not do this, however.  Sometimes one reacts as leaves all of a sudden.
Starting Your Own Business Is An Option
Today, there are many online options, but even these choices are not easy and optimal.  Sometimes it takes a while to find the right thing.  Many of the online options do not work, but starting your own business is something that will.  It takes work and it takes time.  However if you work on it it is a good option.
If you are like me, you may not have a lot of experience with a computer.  In this case help will be greatly appreciated.  I had no idea how to start your own business.  I came across a few companies that ended up costing me a lot of money for nothing.  Finally I discovered a company called  Wealthy Affiliates.  Their program is so helpful and it is not a scam.
Wealthy Affiliates teaches you how to design your own website for your business.  It then goes on and teaches all that you need to know to make it a success.  Marketing is a huge thing and they go on to teach you how to do this, too.  It provides all that you need to make this work.  One of the things that they provide is a support system to help you when you need it.  There is always someone available to help you and answer questions when you need it.
If you are ready to start your second career look into this possibility, click here to get more information and to start the process.
Conclusion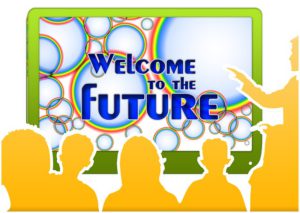 It is possible to start a second career.  There are possibilities for nurses to do this even though she may feel like she has no options once she leaves her nursing career.   So don't get discouraged.  Just give it some thought and then work on it.
If you have any questions or comments I would like to hear them.