I just got something on facebook from my grandnephew.  He was thanking all of the people in the family that have played an important part in him growing up.  It was very touching to me.
He graduated from high school in June and went into the army in July.  This is the first experience any of us has had of anyone close going into a branch of the armed services.  He just graduated from bootcamp and his parents and grandparents are down in Georgia for the event.  He has had very little communication with us during the whole time he was in bootcamp which is certainly a new experience for both him and us.
He has never been away from home, except to visist family, in his life.  In bootcamp as you probably know he was not allowed to call or contact any of us, except through writing.  He used to be on his phone and other socail media like most kids for his entire life.  Even his letters have been scarce.  His first letter was so sad, I had to have our fourteen year old read it to me because I was crying so hard.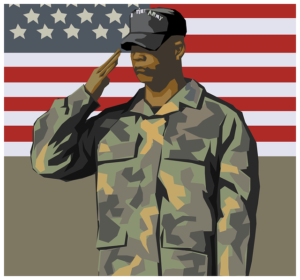 Today he skyped with us at our home in Ct.  He and our fourteen year old have been very close and of course I have been involved in his life all of his life.  He kept telling us that it has been tough, but then would reassure us that he was enjoying it.  Kind of giving us double messages.  I don't know if he meant it or if he was just trying to reassure us.
Of course we are worried about him and his safety in the future.  At this point he does not know exactly where he will be going.  He still has more training in Georgia, before he goes to the base  where he will be stationed for nine months or so.  He says at this point he is going to be a calvary scout, which sounds pretty dangerous and scarey to me.  Again he tried to reassure us, so not sure about how worried he really is.

Anyway we have never been through all of this before.  It certainly puts life in perspective.  I know that I complain about the training in nursing and then how difficult it can be and even dangerous it can be.  However, when you look at what he has been through already and what he has to face and the possible dangers he will be in if he is sent to the Middle East, my complaints and issues are definitely small in comparison.
We all need to take a look at this.  Put yourself in his place.  I know that I have nothing to complain about when I do.  I am so, so proud of him.  He has grown up so much.  Even when I look at him in his uniform, he looks older.  He says that now he is a soldier.  He is proud to be protecting us.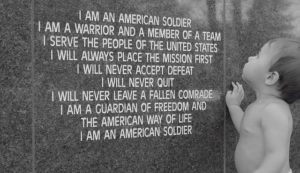 What do I need to do now?  What do we all need to do?  Maybe it is time that we look at our lives and put them in perspective.  If we are not happy with what we do for work do something about it.  The job we have may be difficult, but take a look at it and compare it to what this soldier and all soldiers is going through.
Actually, this is ironic.  My daughter just got home from work and she was not in a good mood.  She is in healthcare, too and had worked a 12 hour shift in a hospital.  The words coming from her mouth were that she is tired and that she had a rough day and is in a bad mood.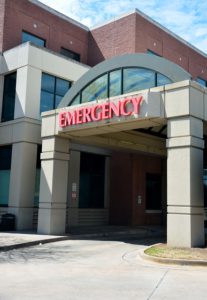 Really?  What about our soldier?  He said they wake him up at 3 AM and he spends the rest of it doing hard, physical labor.  This is not to say or minimize what she experienced today, but it needs to be put into perspective.  I understand what she is saying and going through, too, as I have been there.  Now, though, I have a different perspective on it.
Now going back to what I had started to say.  If indeed what you see and experience daily is unbearable, it is time to look at this and perhaps find another job or career.  There are many options for nurses today.  Even non-traditional ones, such as finding what you are passionate about and starting your own on-line business.  It is possible to continue doing what you are doing while learning how to do this.
Wealthy Affiliates offers a program for doing this.  They have lessons on line as to how to start your own website and how to market it.  If you have to time start while you are still working at your current, frustrating job.  We all need to put things into perspective and make your life easier.  I know that I am seeing things differently now.
Thanks my soldier.
If you are ready to start your on-line business, click here for information from Wealthy Affiliates do so.