Introductory content.How can nurses work from home? Impossible one may say and you are probably right if you think of the typical hospital jobs that most nurses work in. But, nothing is impossible. Right?
Typical Jobs Nurses Of Nurses
I imagine that when you think of a nurses, you think of her working in the hospital taking care of patients.  Most nurses start their shift and 7AM and work until 3:30 PM.  The next shift is usually 3PM to 11:30PM and the so called grave yard shift is from 11PM to 7AM.  Most nurses go to work in scrubs and typical shoes with good support and good soles on them.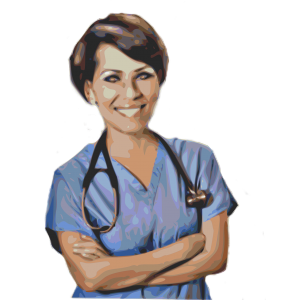 They begin their shift by getting a report on the patients from the previous shift.  After this they get their assignments and start seeing their patients and planning their care for the day.  If they are lucky they get a lunch break and leave on time.
Is this how you envision a nurse's day?  Probably.  Of course there are variations to the job descriptions within in the hospital, but for the most part this is a typical day for a nurse.  Of course she has to be in the hospital to do this.  She can not do this from home.  Maybe, though, some of this can be done from home in the future.  Sound crazy?  Absolutely, but in today's world, who knows.
Nurses do many other things in nursing, but all of them require that the nurse be where the patient is. 
One example is home care nursing.  Patients stay in the hospital a much, much shorter amount of time than they used to.  I worked in home care for eighteen years and have seen things being done in the home that would have never been done years ago.  For example, one weekend I was assigned to see this 90 year old woman that had, had a mastectomy the day before.  Her wound was fresh and she had to be taught to change this and how to care for the drain.  A 90 year old woman?  Even younger women would have been kept in the hospital until the drain had been removed.  Another example, is of a family that had a little child that had a tracheostomy.  This entails a lot of work to care for this.  His mother had to be taught to do this and how to care for this little boy.  Again years ago, he would have been in the hospital for a long time.  
You can probably guess how I feel about this, but that is not my point.  What I am trying to say, is that nurses work in home care and do have to present to care for the patient and teach the family how to do these things. so this is another example of a nurse's usual day.  Nurses also, work in a docters office and of course have to be in the office to see and assist in caring for the patient.  It can not be done from her home.  
There are many other jobs where the job can not be done from home.  These are just a few examples of what most people think of as a typical day for a nurse when she is providing direct patient care.
Changes In Nursing
However things are changing so quickly in every field and this includes nursing.  A couple of months ago I was talking to a family member that works as a nurse assistant and she was surprised at what I had to say.  I said that that in the future, there would be less need for nurses in the hospital.  I went on to say that machines are taking over and fewer nurses will be needed hand on.  She adamately disagreed with me.  I continued to say that, yes, a nurse will be needed at the desk to interpret the input she gets from machines that are attached to patients.  Then someone, maybe a nurse assistant will be needed to then do something for the patient, which will be in response to the read out from the machines.  This is already happening in the telemetry units.  An expert is reading the strips from the telemetry  machines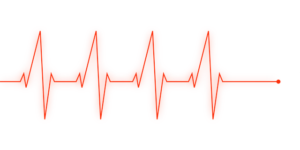 and then action is taken accordingly.  Right now nurses are needed to take action once this is done, but who knows what will happen in the future.  Robots will be the new nurse?  I don't know, but nothing much surprises me any more.
Nursing has changed so much already.  The nurse assistants or aides are doing things that only the nurses used to do.  An example is the aides taking the blood sugars for patients and taking the vital signs for a patient.  They provide much of the hands on care that a patient recieves.  Nurses used to do all of this.  The aides did just that;assist the nurse.  They helped with the beds, with turning patients with the nurse and serving the meal trays.  I am not saying that they can not learn to do these other things, but this is how nursing has already changed and much, much more is going to change.
Nurses are all becoming more educated and doing the things that doctors used to do.  Nurses with an APRN even prescribe medications.  Nurses are working from offices and becoming more and more independent.  I worked in a jail as a nurse years ago.  I had access to a doctor, but other than three I had access to a doctor, but other than three times a week I was on my own. I had to use my own judgement in caring for the inmate. Even in homecare, today, you are pretty much on your own. Yes. you have access to a supervisor and to a doctor, but basically you must make the decisions at the time.


Technology is changing things constantly and who knows what and where nurses will be working. Maybe from home? An
Non-Traditional Jobs For Nurses
There are more and more non-traditional jobs appearing for nurses and there will continue to more and more in the future. It was mentioned above that maybe nurses will be able to work from and directly take care of patients. I can think of one that already exits in a sense.What I am talking about is telecommuting jobs, where the nurse gives advice over the phone to patients. For example, if my child developed symptoms of the flu or a strep throat, I could call and talk with a nurse and get their opinion and diagnosis and in some cases even prescribe medications or or treatments for the patient. There are similiar services for the mentally ill or for those that need therapy. This can be done over the phone just like a regular therapy session. So I guess you can already provide care for patients while working from home.
I know that there will be more and more of these type of services in the future. Another non-traditional possibiiity for a nurse is an on-line business. There are, also, other options such as writing and even teaching nursing on-line. Colleges are offering more and more programs leading to degrees on-line which of course are all related to patient care.
Wealthy Affiliates For Nurses
I would like to introduce you to a company that is very helpful to someone that is interested in starting their own business on-line. The name of the company is Wealthy Affiliates. It teaches you how to design your own website for you business and then how to market it. They take it step by step and teach you what you need to know to be successful in the business world. It make no rash promises as do some companies that you will become rich in x-number of days. It takes hard work and Kyle and Carson, the owners, know this, and teach you to go slowly and work at it one step at a time.
The support is wonderful and very helpful. There is someone available 24 hours a day 7 seven days a week to help you if you have questions. All of this is offered for a small monthly fee of $49 a month. Hosting is, also, included and much, much more. In addition, you can try it using their program for free for 7 days.
Conclusion
Nursing has and is changing. There are options of all kinds available in nursing and hopefully, you will consider some of the options. Working from home is possible and may be so, much more in the future.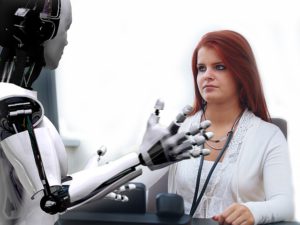 If you are ready to look into Wealthy Affiliates, please click here.
If you have any questions or comments please do so below. times