Have you ever heard someone say that nurses are the worst patients or do as I say not as I do?  Well both are very true of nurses.  Not only are nurses the worst patients but they indeed do not take care of themselves.  Others come before she does.  Even if they are not sick and are not a patient, they still always meet the needs of others before she thinks about meeting her needs.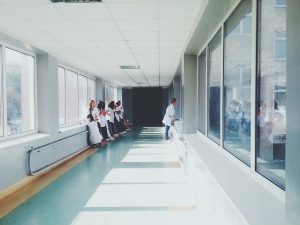 Nurses work overtime and work all kinds of shifts.  Many places only hire with the understanding that you have to rotate shifts.  It has been researched and documented that doing this puts the nurse at risk as well as the patient.  It is especially difficult to rotate from the day shift to the night shift.  I don't know how you solve the problem of staffing the night shift especially, but I do know that it seriously effects the well being of the nurse and the patient.
In addition to this nurses frequently skip meals and breaks due to whatever is happening with the patients and due to short staffing.  This, of course, is against the law, but it happens all of the time.  If they do get to eat something they may do it while they are documenting or doing something patient related.
Nurses risk their lives in all kinds of weather.  Often disclipinary action is threatened if they don't get to work in a blizzard or some other kind of weather.  To go along with this nurses work when they are themselves ill.  People are told to not go to work if they have a flu, but do nurses heed this or any other kind of caution.  Very frequently not and again many times it is because of possible disciplinary action.  There are times when she has to make the choice regarding staying home with her sick child or family member or going to work.
All os these things put a great deal of stress on a health care person.  Nurses in particular are effected by this.  Nurses are taught from the begining of their formal education that their patients and their place of employment come first.  Nurses do not take care of themselves.  Now I know there are a lot of issues mentioned above for employers and I do not have the answers to them and the purpose of this post is not that—it is the nurse this post is concerned about.
What I am saying is that perhaps there should be a course entitled Self-Care For Nurses.  Nurses should know how to care of herself, but in many cases it seems like she does not know.  Frequently nurses don't even seek regular medical care or medical care when she is ill.  She waits until she is very ill and it can not be ignored any longer before she seeks care for herself.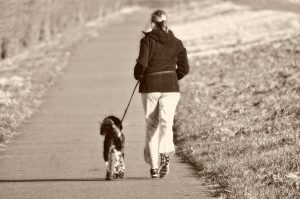 Nurses many, times don't even do things to take care of themselves such as exercise, doing hobbies or whatever interests them or just resting and relaxing. Many times nurses are too tired or too stressed out to do anything else once they get home.  Usually they have family and home to care for as well.  There is no time for themselves.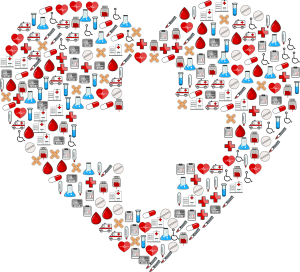 Nurses need to start doing this.  They need to cut back on over time and figure out what they enjoy doing.  It is important to socialize as well.  Whatever it is, the nurse needs make sure that she is taking care of herself.  One of my psychology professers once said that he has to do this as does everyone. If he doesn't, then he has nothing left to give to anyone else. We all need to take care of ourselves.  There are times that you have to say no.   If you don't take care of yourself, you will have nothing to give to anyone else.  This is so true.
In keeping with the title of my website there may be other options that a nurse may want to look into so that she does not have to put in those long hours to make ends meet.  I am talking about starting your own business that will allow you to remain at home some of the time and earn money at the same time.  Let me tell you a little about Wealthy Affiliates.
_____________________________________________________
What Is Wealthy Affiliates?
_____________________________________________________
Wealthy Affiliates teaches you how to start your own on-line business.  There is a certification program and a boot camp program that teaches you step by step how to do this.  It is a wonderful program that teaches and helps you to follow you passion and create a business that you can run from home.
____________________________________________________
Who Is Wealthy Affiliates For?
_____________________________________________________
Wealthy Affiliates is for you.  It is for the beginner as well as those that may have some experience.  You do not have to be a computer expert or a business expert.  In fact I was basically computer illiterate and still have a lot to learn, but I have learned a lot here and managed to set up a couple of websites.
_____________________________________________________
Support System
_____________________________________________________
There is a terrific support system 24 hours a day.  The support system consists of the members of Wealthy Affiliates and this is world wide so there is always someone available to answer questions and help you when it is needed.  If you are having a problem, just ask.  Someone will have the answer.  No question is too small or silly.  Just ask.  The owners of Wealthy Affiliate are available, too.  There is a system where you can send a private message to people and they are included.  If you just need some support, ask and that will be given, too.
_____________________________________________________
Price
_____________________________________________________
You can't go wrong.  The price to try it out for 7 days is 0 dollars.  It includes setting up a site and access what you need to set up a site.  After this there is a $49/month charge.  I don't know if anyone has ever had someone else set it up for you or not, but I can tell you that this is nothing compared to what they charge and for what you get.  Even the hosting is included for this price.
_____________________________________________________
If you are ready to consider this as an alternative option, click here for more information and get started making your life a little easier.  It doesn't need to be an "instead of option".  It can just be something to decrease those hours you work.
If you have any questions or comments please do so below.