This morning on facebook, I got something that dealt with nurses making a difference.  I thanked the person that sent it because all too often nurses are not told this or made to feel like they don't make a difference.  Most nurses know that they make a difference in lives, but it is nice to be told that at times.
As I have said in other posts many times nurses are made to feel that they are not worth much.  Most of this comes from within the system.  Patients and families usually do tell their nurse how much she has meant to them and what she had done for them.  This is where nurses usually get their support and feelings of well being.  I don't minimize this as this is what most nurses come to work for.  They want to help others and make a difference.  It is so important to the nurse to the nurse to be told this once in awhile.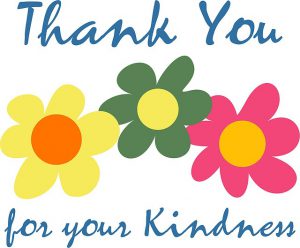 Why do nurses not get this from their superiors and co-workers?  I don't have an answer to this, but some of the positive support should come from this source.  Instead it seems like others within the system look for things that are wrong and need to be corrected.  Really?  What about all of the good things or little things that the nurse does throughout the day?  Certainly there must be something.
If one is not lucky enough to have a supervisor that does give positive support to her staff, the nurse must do it herself. First, remember the little things that have made a difference in the comfort and life of the patient and his family.  Give yourself the credit and support.  You do make a difference.
Remember the day that you held someone's hand when he came into the  ER after being seriously injured.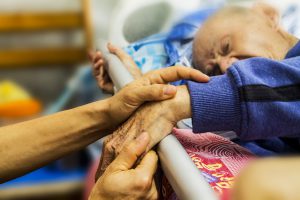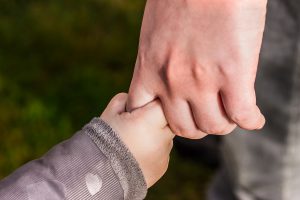 Remember the time you just sat and listened to the scared mother of a critically ill child.  Even the time that you got the patient the pain medication on time is important. How about the elderly patient that couldn't cut up his own meat but you did that for him without him even asking?  There are so many times when you gave and gave.  Sometimes no one thanked you, but you know that you made a difference.  Many times things that you do go unnoticed, but you know what you did.  Give yourself credit and a pat on the back.      
Take care of yourself and know that you make a difference even when you don't feel like it did.  How about the holiday in the middle of your vacation that you have to work or even a holiday you worked?  How about Christmas or some other major holday for you when you have to leave your little ones and go take care of a stranger?  There are times when the weather is so bad that you don't know if you will even make it to work, but you go anyway and take your chances.  Nurses go to work when they are sick themselves or so upset they can hardly function.  They are always there to meet the needs of others.  Take care of yourself.
Nurses need to look ahead and make sure that their needs are being met as no one else will.  Nurses make sure everyone else is taken care of, including her patients, friends and family. She always comes last.  However, she needs to include herself in this list of people she cares for.  Don't forget that person that makes the difference in other's lives.  You!
One of the things she needs to do is prepare for the future.  Often times she is so busy that she does not give this a second thought.  Before she knows it, her family will be grown up and she will be looking at retirement.  Many times it comes at a time when there are many losses in her life and she is truely not prepared.
It is possible to start perparing while still in the middle of life at work and at home.  It is possible to start your own business while still working.  It is something that one can do in the evening or when you are not working.  You will be so much farther ahead when you do stop working and it will be easier than waiting until you retire for many reasons.  I have another post that talks at length about this, so will not go into it here.
A good way to get started is to join Wealthy Affiliates and learn how to start a website for your new business.  You have many options.  Whatever you are passionate about is a start.  Wealthy Affiliates teaches you step by step how to do this.  This is especially important, even vital, for those of us that did not grow up in the computer age.  The other thing is that you can learn and try this out for seven days for nothing.  There are not many places where you can do this.  Why no try it?  Then if you find it helpful, you can join for a minimal monthly amount.
If you are interested and ready to learn more about starting your own business and learning how to start your website and get into marketing, click here.
If you have any comments or questions please leave them below.