There was a time when Nursing was a stable occupation and if you were a nurse you were pretty much assured of a job. When other jobs were scarce and work was hard to find a nurse could find work somewhere.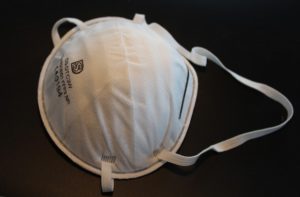 Even though there is a shortage in nursing today it is still not guaranteed that you can find a job. That sounds ridiculous, doesn't it? Maybe, but it is true. How can this be explained?
First off, nurses are very particular. All nurses want to be paid more than places are paying and probably nurses are right. Facilities want to pay as little as they can get away with and nurses are finally saying no; we are worth more. The hours are also an issue as well as flexibility and other benefits. Nurses want better working conditions.
Nursing has become very specialized, too. There may be a lot of jobs in one field, but not in the one that is wanted. Hospitals want the higher educated nurse, too. They want at least BS prepared nurses and many times Master's level nurses. Of course the nurse with a Maters degree wants more pay and better benefits.
These are only a few of the reasons for shortages today. The issue I want to talk about is longevity. Hospitals try to get rid of the older nurse and/or the nurse that has been with them for 20 years and up. If they hire a new grad, they probably won't have to pay her as much as the one that has had raise upon raise and better benefits such as vacation and sick time. Facilities try to deal with this by convincing the employee to retire or they find some reason to fire the person.
This of course adds to the nurse shortage as they lose this employee as well as others because they can not deal with the shortage. More and more is placed on those left and finally they resign, too. The younger staff that has just been hired may not have ties to the community and family obligations and have the freedom to relocate.
Another point that I want to make is what a place loses by getting rid of the older, more experienced employee. I am talking about just that—the experience. It leaves no one left to help and mentor the newer ones. So what happens? They use trial and error at the patient's expense? I know that staff complains about the older staff, but they have a lot of valuable experience that the new nurse does not. Why don't facilities take advantage of this. Nurse should be able to work in their career for as long as she is physically and mentally able to.
At one time I worked as an inservice educator in a hospital. It was at a time when most places were staffed with diploma nurses, but new college educated nurses with a BS were being hired in hospitals. One of my responsibilites was to orient new employees to the hospital and to their job. They were all hired as staff nurses. One of the issues that we had was that the BS nurses took much longer to feel comfortable in their duties than the diploma nurse. The BS prepared nurse had the knowledge, but not the experience.
Experience is very important, but sadly overlooked by hospitals. This still holds true today. The BS nurse has the book learning but little experience. Some have never done even the simplest things. The diploma nurse had days every week of experience and learned to do everything she had been taught to do. So without someone that is experienced to teach her how will she be able to do it? Does it not make sense to keep the experienced nurse for as long as she is able?
Anyway, what happens to this experienced nurse when she is let go because she is "old"? Another post that I wrote talks more about this, but basically the nurse is made to feel useless and not needed anymore. Not true, but she may feel that way. Many may not feel like this and look forward to not working anymore. I guess it depends on how it happens. If she has the choice, it probably is different than for the nurse that is forced out.
Where does she go from here? I wish I had known about other options and in particular about Wealthy Affiliates. I decided I wanted to continue to make a difference and wanted to start an on-line business. However, I had no idea how to do this. Fortunately I came upon this site and tried it for free for 7 days and then decided to become a Prmiere member.
Wealthy Affiliates was started by Kyle and Carson to help others learn how to start an on-line business and develop it and market it. For a small monthly fee everything that you need is included in the monthly membership fee. Even hosting for up to 25 sites is included.
One important aspect is the support that is given to all of the members. Kyle and Carson are available to you, also. If you have questions or just need some support and encouragement they will respond to you. This is invaluable when you are trying to get a business up and running.
Education is a huge part of this site. There are courses given by Kyle that will guide through the whole process. In addition to this there are all kinds of venues available to help you learn and do what you need to do to make this a success. Every Friday night a webinar is given about a relevant topic to help you learn. And,as I have said, you can always ask questions if you still need help.
I am sure I have covered only a portion of what you get when you join. A very important thing is that you can try it for 7 days to see if it will work for you. You can quit any time, too, but hopefully you will find it helpful and valuable enough for you to continue.
As I said hopefully you will consider trying this if you find yourself in the situation of being forced out of you job. It is usually a devastating time if this happens and often you don't know what to do. It is a good idea to start to explore your options before you leave the job. I wish I had. My mother used to tell me that the older you get, the harder it will be for you to find a job. I did not believe her. I had started my last job when I was about 50 and got it without any problem. However, 18 years later I could not, even though I was still quite capable.
I am stressing that you look into this while you are still working. One of my co-workers actually did start a business before he retired while still working. This can be done using Wealthy Affiliates. It just may take you longer, but at least you will have a head start.
You can also choose anything that you are passionate about for your on-line business. It does not have to be healthcare related at all. It can be about growing flowers or cooking or anything you are interested in. It makes it easier if it is something that you are passionate about.
Again, I suggest that you consider this soon. If you are ready to consider this click here to learn more about Wealthy Affiliates and try it.