How Does One Build Trust?
How does one build trust?  In today's world this is a good question.  People tend to be skeptical in the world we live in today  for good reason.  We all need to be cautious, but it makes it more difficult to build trust.  Can we trust this person?  Does he have to prove that he is trustworthy?  Probably.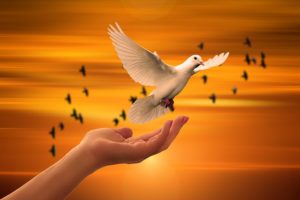 Be Honest With Others

We are going to look at this topic from a managers perspective.  We have a new manager in healthcare and she needs to develop trust with her employees.  How does she do this?  The major thing is to never lie or deceive the staff.  If you do not know what the answer is to a question, do not lie and make up an answer.  Tell the person that you do not know, but you will find out and tell her.  Do not lie about anything.   Once you do that you have lost all credibility.  No one will trust you once you have been dishonest with them.
Let the employee know that they can come to you with anything.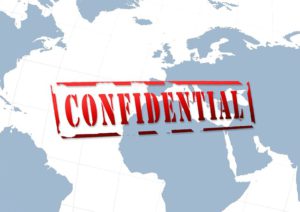 Let them know that you will keep whatever they talk about confidential as long as it is not something that could hurt someone else or himself or is illegal.  You must never violate this principle.  Never talk to other managers about the staff member or with others.  The trust you are trying to build with them will never happen if you do.  How could they trust you after this?
If you tell a person that you are going to do something or get something for them, do it.  Do not let them down.  You need to carry through on whatever you say you will do.  If for some reason you are unable to, you need to communicate this to them and just pretend that you forget.  Sometimes something comes up that prevents you from carrying through and if you are honest with the employee they will understand.  Don't let your staff down.
Be The Example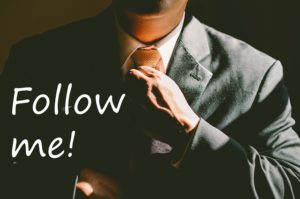 It is important to set the example.  Be on time for work.  Do whatever you say you are going to do.  Do not make false promises.  Dress according to protocol.  Follow the rules of the facility. 
Do not put an employee down.  You are there to support them and help them to do their job.  If someone else sees you doing this, they, too, will not trust you.  How do they know that you don't do this to them, too.  Never talk to another employee about another one.       
Trust Your Employees
Until the employee gives you reason to not trust them, trust them.  Most people want to be trusted and most try to do what is right and trustworthy.  People tend to behave as you expect them to.  If you treat them as though you don't trust them, they will carry that legacy out.  On the other hand if you put your faith in them and expect them to behave as you want them to, this will happen.  
Most professionals do not need to be followed around all shift to make sure that they carry out their job as they should be doing.  Yes, most need some orientation to a new place and to a new position, but beyond this, they know how to do their job and will do it well.  Trust them to do so. 
Make your staff feel comfortable enough with you to ask questions or to talk with you about something.  Don't make them feel like they have to hide something.  Don't be judgemental or overly critical.  People need to feel comfortable enough with you to trust you. 
 Trust Is Vital In All Jobs
We have been focusing on trust in management and specifically in healthcare.  However it is vital in all jobs and in fact in everything that we do.  It is difficult to trust today, but without it one has a difficult functioning. So many people have been burned by others that you become skepical of everything. 
I am one of those people.  I pretty much don't trust anyone.  I think, as I look back on it,I have always been somewhat like this.  I have always been one of those people that has to find out for herself.  I do not take the word of most people.  After I retired, I decided I wanted to start my own business and work from home.  I tried many things and found out that they did not work, so my mistrust grew.  Then I went with a couple of companies to start my own business on line and found out that most of them are a scam.  Now I really mistrust people. 
Finally I did find one company that I could trust to get me started.  The name of this company is Wealthy Affiliate which teaches one how to make a website to get started with an online business.  It teaches you step by step how to do this.  It then teaches you how to market it.  It provides webinars every week as well as other education to help you even more.  There is a great support system which is available 24 hours a day 7 days a weeek.  They make no promises that can not be kept.  They do not say that you will become a millionaire tomorrow or anything like that.  They do tell you that you have to work hard, put the time in and be consistent if you want to succeed.  I have experienced this.  When I have done this, I have made progress.  When I have slacked off for whatever reason, I do not.
The point I am making is that I have found them to be someone one that I can trust.  They don't promise the impossible.  They don't lie to you and get you so far and then drop you.  You can take your time and learn at your own pace.  They will still be there when you are ready to move on.  Trust is so important. This is a company that one can trust.
If you are ready to consider starting an online business, click here for more information about Wealthy Affiliate.
 Conclusion
There was a time when people trusted others, but as time has moved on it becomes more and more difficult to trust others.  Most of us trust our parents and elders in the beginning, but as time goes on it changes for many of us.  We must work hard to get people to trust us and to continue to trust us.  It is important to not do things that might destroy this trust.