How Do You Feel When You Have Done Your Best?
I would hope that people feel good about themselves when they feel like they have done their best.  Most supportive parents tell their children that all they want and expect from their child is for them to do their best.  I would expect that most children would try to do this.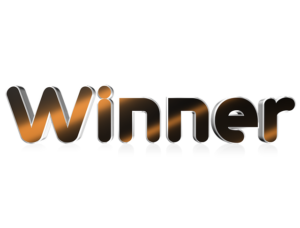 How Do You Know When You Have Done Your Best?
Most of us know when we have given it our all and done our best.  It is so great when you can go home and tell your parents that you did your very best on a test or paper.  You know when you knew some of the answers.  It is not even a question as to whether or not you gave the correct answer.  You are pleased with your self because you tried as hard as you could.  It is a good feeling.  In most cases it motivates you to try on the next assignment or test. 
Feelings Associated With Doing Your Best
It should give you a feeling of self confidence and self esteem.  It makes you feel good about yourself.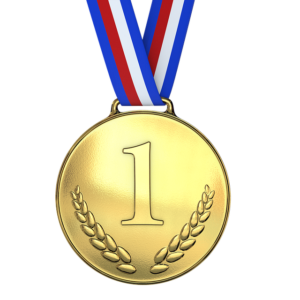 You feel like you did the best you could and that if it didn't go well, it wasn,t your fault.  You have nothing more to give.  A feeling of elation should be a feeling that you feel.  You want to go on and try even harder for the next time.
Once in awhile there is a person that does not feel good about this.  No matter how hard he tries he does not give himself credit for giving it all he had to give.  This person is called a perfectionist.  He really is not being very fair to himself, but he always feels like he could have done more.  This is not always a positive thing.  He needs to give himself credit for what he has done.
The Effects Of Doing One's Best At Work
This should definitely have a positive effect on one's work.  How could he feel bad about himself if he has given his best at work.  Even if someone criticizes him or his work, he should feel good about himself.  He did his best.  There is no reason to feel bad about what he has done if he had done his best.  It should encourage one to move on and continue to do all that he can do.  
Sometimes a person will not respond this way.  No matter how great his work has been he will feel that he didn't do enough or that he could have done better.  He is putting more pressure on himself and being overly critical.  Sometimes, even when others tell him what a great job he did, he will not accept this.  
Doing One's Best Is Vital In An On-line Business, Too
If you work in a situation where you are pretty much alone, a person needs to give himself credit for doing a good job.  I am thinking of owning your own on-lline business where you are doing it alone.  How do you know if you are doing a good job?   Of course once you start getting traffic and attention from google, this question may be answered for you.  Another way is to trust yourself and your abilities.  You know whether you have given it your all or not.  Another way to find out what others think is to become a part of Wealthy Affiliate where you have the support of a lot of other people.
Wealthy Affiliate is a company that teaches one step by step how to start an on-line business and how to market and promote it.  It has a great support system and now you are no longer alone.  Others have experienced the same things you are when they started and have an on-line business. Now you are able to get feedback from others.  You are no longer alone.  This added support helps to give you some of the positivity that you need, but you, also, need to recognize that you have done your best and give yourself credit for it.
The support that Wealthy Affiliate gives you is great, but they have a lot more to offer, too.  One of the major things that they offer is teaching you step by step how to make a website for your on-line business and how to get your domain and they provide hosting for you for up to 25 sites for one monthly fee.  This is a tremendous benefit as it costs a lot more just to host one elsewhere.  
Wealthy Affiliate does not end it here.  Once you have your website set up and hosted, they go on to teach you methodically, how to market and promote it.  There is always someone available to answer questions  for you if you get stuck.  The chat room is open 24 hours a day 7 days a week, including holidays.  
All of this and more, costs only $48 a month and you can try it for free for 7 days to see if it will work for you.  Most of the things that are available to the premium members are available to you  during those 7 days.   
Conclusion
One must recognize that he has done his best and continue on.  When you do this, you gain the confidence and self esteem that he needs to be successful in whatever he decides to do for work.  It makes such a difference.  He knows that it is possible and his work shows it.
If you are ready and interested in how to start your own business, click here.
If you have any questions or comments leave them below.