Most of us have probably heard that we are just a number and can be replaced at a given moment. Even healthcare workers? I have to disagree. Healthcare workers are not numbers or data. Healthcare workers provide valuable services to patients and their families.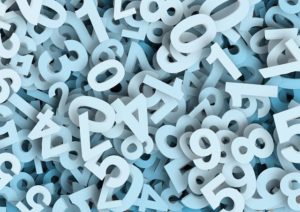 How This Idea Develop?
Years ago healthcare facilities were not considered just another business. Many services were provided by healthcare providers that were not accounted for financially. Nurses took time to talk to patients and families when needed, for example. Supplies were given to a patient when they were discharged to get them started. An example of this would be a small supply of dressing supplies for wound care might be given to them until they had a chance to go buy what they needed. Patients were not charged for every little service that was done for them.
Then things began to change and hospitals began to be seen as a business. Now everything and every one is treated as a source of income. If, for example, a patient is having a difficult time coping, a psych consult is put in. The nurse no longer has time to talk to a patient. As it is, she is overworked and responsible for more patients on a given shift than she can handle. Every minute of her time is accounted for. When we talk about supplies, today every little thing has a charge slip on it that needs to be charged out to the patient.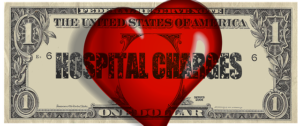 No one gets anything today without paying for it. The bills that a patient receives are astronomical.
A business has to make money. Hospitals have to make money to survive in today's world. Only the larger hospitals are surviving today. The smaller ones are being bought out by these larger ones. I am not sure what this does to competition in healthcare. I guess there is no competition. Eventually there will only be the major ones in each community.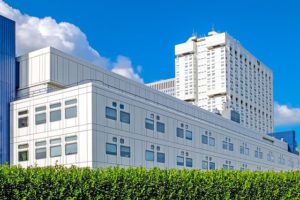 The others will all be under the larger ones that have survived, which is probably one reason why healthcare and health insurance is so expensive.
However, with this goes the caring atmosphere. Patients do not get the care and personal touches that they used to get. Hospital staff don't get the care and perks that they used to get from administration. As the title implies the staff becomes a number. No one is acknowledged for anything that they may go out of their way to do for patients or each other or even for the facility. All that matters is the money.
Workers Are People, Not Numbers
Well, that is not all that matters. Patients matter and staff matters. They are not just a number or data. If it wasn't for both the patients and the staff that care for them, there would be no money or business.
A Christmas movie was what got me to thinking about this. Obviously it took place in a hospital and in fact in a newborn intensive care unit where these precious little babies depend on the care of "the number" providing this care. A new head of the finance department had to cut back and one thing that he did was to pick a few of the higher paid people in the hospital to take early retirement to do this. One of the people he chose was a nurse that was the head of this neonatal unit. He didn't have a clue who she was or what she looked like. He just looked at the numbers and chose her because she was one of the people that made the most money.
He referred to it as "data" It did not matter what she had done for hundreds of families dealing with this critically ill newborn. All he saw was "numbers" and even when he was told of her overwhelming compassion and care she had given them, he still saw her as just a number.

Well, guess what–healthcare workers are not numbers. They are people that give of themselves every day and put aside their own needs and concerns for their patients. They have names and have feelings and needs just as does their place of employment. Certainly there must be other places where cuts can be made.
Dealing With These Changes In Healthcare
The most important thing that we can do is to recognize that healthcare has changed and that it is run as a business now, but we are still important in the grand scheme of things. We are not just a number. We are what makes the hospital work. If we do not do what we do and give quality care to our patients then the hospital or business will not make money. It would not be a successful business if we are not doing what we do best.
However, we must take care of ourselves and be prepared for whatever might happen. Even though the nurse was loved by all of her staff and by all of her patients, she still was targeted by administration. It can happen in this day and age. Nurses used to be pretty secure in there job, but no longer is this true. One must be prepared to move on if this were to happen to you. There are many options today and nurses should always be looking and thinking about it.
Starting An On-Line Business
On thing that a person can do while still employed at the place where they have been working is to start thinking about an on-line business. Most of us probably don't have a clue how to do this. There are companies that will teach you how to do this by themselves. Of course, there are companies that will do the whole thing for you, but this is very expensive and then they just drop you and you are on your own to figure out the marketing, which is probably the most difficult part.
The company that I was lucky enough to find is called Wealthy Affiliate. They teach you step by step how to get started and how to make your own website for you business. As I said this is the easy part, but if you have no idea how to do it, Wealthy Affiliate is the best place to learn all of this. Once you have done this, the company moves on to teach you how to market it. There is constant education opportunities for you to learn more and more about it. This company is invested in you and wants you to succeed. They do not just drop you once you get the website set up.
Wealthy Affiliate offers so much for very little each month. You, also, have the option to quit anytime that you want to. I don't think it is a good idea, but it is entirely up to you. There is a great support system, too. Someone is available 24 hours a day 7 days a week if you have a question or just need some support.
As I said before, it is a great system as it allows you to do this while you are still employed. You can work at your own pace and just do it part-time if you want to. It is up to you as to how much you want to put into it. It is your business and you can do with it whatever you want to.
If you want to get started doing this click here for more information or even to get started.
Conclusion
Just remember that you are not a number. You are an important part of the healthcare system. Without you there would not be a business.