I am sure that everyone has a passion that he would love to explore in his spare time. The problem is that when we are working full time or more, there is no time to do this. Social distancing is vital right now, which makes it possible to consider doing something with his passion.
Explore Your Passions And Possibilities
When I was working 60 to 80 hours a week I know that I had all kinds of ideas. However, I liked to sleep a little and have a little time with my family and clean a little. I am sure that you get the picture and probably there are many of you that are in the same situation.
You probably think about possibilities related to your passions, but that is about it. Perhaps some of you have had the opportunity to do some research on the computer at work or talk to others about it. Maybe writing some of this down for future reference is possible during a break.
What is a passion or a niche if you are referring to your topic in the online business world? It can be almost anything. If it is something that you really enjoy and put a lot of thought or time into it you are passionate about it. It can be related to your profession or work, such as healthcare or medicine or nursing. If you have a hobby that you spend a lot of time thinking about or doing, it is considered a passion. Something related to fitness, such as weight loss or dieting might be a passion of yours.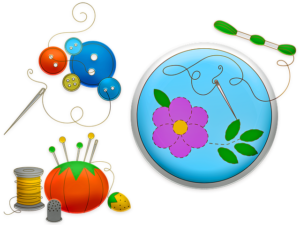 Something in entertainment, such as basketball or opera is a passion. Maybe you spend a lot of time on a hobby like needle craft or woodworking is something you are passionate about. Almost anything that you really enjoy and either research or do all of your spare moments is considered your passion.
What Does One Do With These Passions
This is a good question. Perhaps you are content to just enjoy it and do it a lot. However, if you have been thinking about taking it beyond this and have been thinking about getting more into this area, then one possibility might be to start your own business in this area. One could start a brick and mortar business if you have the finances and all that it takes to do this. However, one might want to start with an online business. Even this one takes a lot to do, but it does not require the money and building and supplies to do this. It still is a lot of work, but it is easier and more feasible probably. It, also, can be done on a part-time basis, which makes it a little easier and it can be done while still working at the job that you had been doing.
Now Is The Perfect Time To Start One's Own Business
Of course, right now, is the perfect time to think about it and get started at it. Unfortunately, many people are not working because of the pandemic. Not only do you have the time, but getting started means that you will start making money sooner, than if you wait until you retire, for example. However, anytime is a good time to take your passion and develop it and get started.
A nurse that I worked with was smarter than I was and did this while he was still working. It is definitely possible to do this while still making as income at the job you have been doing. I waited until I retired. I wish I had started while I was still working, although I was working a lot of overtime and it would have been hard.
At least I have it to fall back on now, so I am glad that I at least started a while ago. It is an option for those that were laid off because of the pandemic. It is not too late, however. I have read that there are a lot of people that are considering or that have done this.
Getting Starting
If you are like I was, you probably need some help to do this. I was computer illiterate, except for the system that we used at my job in healthcare. I tried several companies and lost a lot of money and finally found Wealthy Affiliate, which is a great place to learn all that you need to start a business. They provide the education that you need from beginning to end and much, much more. Reviews and new things are being taught to us all of the time. Every Friday evening a webinar is presented to do this. Wealthy Affiliate is always working on things and making improvements to help us in our business.
This is the perfect time to go to them to get started. They teach you how to decide on your niche and then to make your webinar and how to write the content and social media and marketing. Just about everything that you need is included in the monthly fee. The only other thing that you have to pay for is the domain if that is how you decide to go, but even that is minimal. They include hosting for up to 10 websites for the premium membership. If you have hosted with any other company, you will know that this is a great deal. In addition to this, you can try it out for 7 days for free and you can host 1 website with them.
A huge benefit that they give to you is their support system. If you have a question about what you are doing, you can reach someone 24 hours a day 7 days a week. Someone will answer any question that you have and if they don't have the answer, they will find out and get back to you. Even if you just need to talk about anything you can chat with them and receive the support that you need. Right now, of course, the subject that everyone needs to talk about is the virus, and everyone is available to listen. This is such a supportive group and a solution to website issues will be dealt with.
It is time to come join us. If you are ready to start your own online business click here to do so and to get more information.
Conclusion
Put your passion to work. It is the right time to start your own online business using that passion for whatever it is. Instead of focusing on that panic that we all feel, start your business and move on in a positive way.