Control Your Own NursingCareer
Everyone has the right and the ability to control their own nursing career.  We all have contol of our own lives and destiny. When one takes control of his own life it is empowering.  It is within everyone's realm to do so
Control Vs. Lack Of Control
Control issues are huge.  No one likes feeling that they have no control, especially in their career.  When they feel like they have control, they feel good about themselves.  They see themselves as the person or as the nurse that they think they are.  They feel positive about what they are doing and continue on in a positive way at work.  When they feel like they have no control in their career they feel unsure and inadequate and behave in a fashion that portrays this.  
When Others Have The Control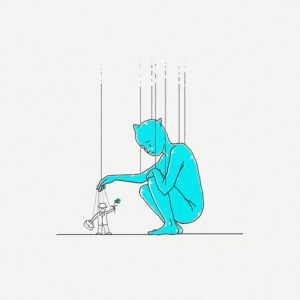 What happens when a person feels like he does not have control of his career?   How does it make one feel?  My feeling would be what's the point.  I will just do whatever I am told and shut up.  Everybody else tells me what to do and I have no choices.  It makes me feel like giving up.  I will just do what I have to do and nothing else.  I will put nothing into it.  I won't make a difference anyway.
It sounds like the person feels kind of hopeless.  Nothing will ever change in my life and career so why bother or try.  The person is not going to take responsibility for anything.  He will do what he has to do, but put nothing else into it.  He gets no enjoyment from what he is doing.  He probably feels like there is no possibility of moving on in his profession because no matter what he does nothing changes or ever will.  He has no control.  He feels powerless.   He has no life or future.
Control And Empowerment
Control and empowerment go hand in hand.  When a person feels that he has control he feels empowered to do something.  He has the ability to change not only his life, but to make changes in his profession as well.  He no longer  feels like he has no choices and that things will never get any better.  He feels just the opposite.  He feels like all kinds of things are possible.  It is a very freeing feeling.  You can make a difference and changes are possible.
How Does One Gain Control?
He takes the control.  No one else is going to just give it to you.  You have to be proactive and take it.  You went to school to become an RN and to be the best that you can in your profession.  Nursing is an admirable profession and you should be proud of your career.  You know what to do in the job that you have and you do it to the best of your ability, so claim it.  Recognize it yourself, first and make it known.  Be proud of your profession and of the job you've done.
If you wait for someone to give you the control it is not going to happen.  If you want to move ahead, you need to do it.  You need to do whatever it takes to do it.  If you need to continue your education, do it.  If you need to present yourselfY in a positive manner to management, do it.  You can't wait for it to fall in your lap or for management to come to you and seek you out.  You have to take the initiative.  Sometimes people  think that you will be recognized for your work and given the opportunity to move ahead.  It usually does not happen this way.  You have to make sure that they recognize it or are aware of it.
This is very difficult in nursing as this is a very competitive profession.  Most nurses want to move up the ladder and are very upset when it doesn't happen. You have to make it happen.  You have to take the control.  You know that you are a good nurse and that you deserve it, so ensure that it will happen.  This is how you gain control of your career.  You can't blame others for it not happening.  
Alternatives With Total Control
Another situation where you can have total control is to follow your passions and start your own business.  In this situation you are empowered and have total control.  You own the company and have control of whatever happens in your business.  If you work hard at it, you can do a lot of things in your own business.  If you choose to not work as hard, then your business will progress at a slower pace.  It is totally up to you and whatever happens is your responsibility.
There is a company that can help you to start your own business and teach the steps to start a website for your business and then how to market it.  It teaches you step by step to do this.  It, also, provides support along the way.  There are times when you will get frustrated and need some support or have questions that need answering and this support will be extremely important to you.  There is a webinar just about every week to teach you and a lot of other training.  
All of this is for a small fee every month.  Everything you will need is available for this one fee.  The only additional thing that you have to pay for annually is your domain, but even this is very inexpensive.  In addition to all of this, you can try it out for 7 days free.  There are some limitations to all that Wealthy Affiliates offers, but you have access to everything you need to start 2 new businesses.  You won't find this in most places.
The support system is great.  There is always someone there to answer questions and just give you the support that you may need to start your own business and to market it.  The members of Wealthy Affiliates are from all over the world and all time zones which means that someone is always awake and working when the rest of us may be sleeping.  Advice is readily available.  
Conclusion
It is very important to feel like you have control of your life and of your career as a nurse.  It makes you feel empowered and able to move ahead and be that nurse that you think you are and have always wanted to be.  When this happens, you can do whatever you put your mind to.  So if you have this in your life, great.
If you don't have this, maybe starting your own business is a viable alternative.  If you need training and more assistance to start and market your own business, click here to learn more about Wealthy Affiliates.
If you have any questions or comments please leave them below.