Why do nurses become nurses? Most of the time you will hear that it is because they care about people and want to help them. Many, many years ago a young woman just starting out might have added "to marry a doctor". Today, I am hearing that it is to make money and move up the heirarchy and become a leader in nursing. No matter what reason, compassion is still key. I think that most people will also say that they want to help people and make a difference in their lives.
Just recently my grand-niece changed her major in college and said that she wants to be a social worker because he wants to help people and make a difference in their life. I know that she means this. I have said and continue to say that I want to make a difference in people's lives and sincerely mean that. My focus may have changed a little in that I want to make a difference in the live's of nurses and healthcare providers. Of course I want to make a difference in a patient's life, too.
I recently read something from the Taho Daily Tribune that said that compassion is at the heart of nursing.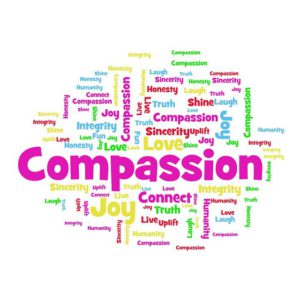 I definitely agree with this. If they don't have that compassion, how would you feel about the care that you received. Probably it would not be a very positive review. When you are ill, you need to feel that compassion from those that are caring for you.
Most give and give of themselves when caring for others. Sometimes you wonder how they do it. At times it seems like the nurse has nothing more to give. However they always find more to give. In order for this to happen nurses have to find a way to take care of themselves. How does one do this?
It kind of depends on what each one likes and what revitalizes him. Many get their revitalization from others. Some are very social and enjoy entertaining and being entertained. Some find their support in their friendships. They can call each other or go to dinner with each other and feel ready to give again.
Other people may enjoy such things as spas where they get what they need from just relaxing after a massage or other things offered at a spa. Some enjoy just taking a drive and find solace and strength in the beautiful scenery and serenity around them. Others may find their strength in their religion and just sitting and praying in a church helps them regain that tranquility and peace. Some like to lose themselves in a good book.
People have all kinds of hobbies that they enjoy either by themselves or with others. There are so many things that can be relaxing and revitalizing. Some of these hobbies and likes may lead them into doing other things that may become profitable for them in the future.
Many hobbies turn into money making businesses. One of my relatives is a graphic artist and works for a company full time, but recentley got some equipment that she can use at home and has started her own business making all kinds of things for people. She has done quite well in her spare time with this.
Another possibilty is an on-line business that is related to whatever you are passionate about. If you are passionate about something, you usually put your all into it whereas if it is not, you may find it work and added stress. This is not something that you want or need in your already stressful life. You have enough stress in your work as a nurse. It is something you need to think about before getting into it.
I had a collegue that started an on-line business while he was still working with us. Apparently, he had been thinking of retiring, so her wanted to be prepared for losing some of his income when he retired. I think that a lot of us were not sure about what he was doing. However, he did have some success before he quit work and had something to fall back on once he retired. Today, I know he had the right idea and wish I had done the same thing.
I finally did take the leap and fortunately found Wealthy Affiliates, but not before I lost money with other companies. Wealthy Affiliates is not a scam. It takes work, but it is possible to succeed if you do so.
Anyway, I want to get back to the idea of doing something that makes you feel good about yourself while still employed. When you begin to succeed, it really does make you feel good and brings back some of the compassion that you need in your career as a nurse. Don't you feel good when you can give to others. Wealthy Affiliates is just this. It is a place where you can learn to do things to make others feel good. It is a company that encourages you to help others. It is not just to sell things and make money, but to give people information about an on-line business and help them find what they need to be successful.
It is also a place where the members help each other. Everyone supports each other. Not only do they answer questions when you have them, but they, also, listen and give you emotional support when you are going through a bad time in your life. We all do and we all get discouraged and frustrated. There is always someone available and many have found good friends in this system. This, in and of itself, is revitalizing.
Wealthy Affiliates focus is to give training step by step to start your on-line business, as well as other education that you will need as you continue. There is a webinar every Friday evening on a relevant topic. It, also, provides things that you need in the process, such as hosting and Jaaxy to help you find keywords.
Initally you can start for free for 7 days and can start 2 websites. You have access to much of what premium mebers have for that week. Then if you find this to be helpful and if it is what you want to do, you can join for $49 a month.
If you are interested in trying this out and for more information, click here.
If you have any questions or comments please do so below.