Nurses Day is celebrated on May 6th of every year and usually is celebrated for the whole week following and ending on May 12th which is Florence Nightingale's birthday. In 1974, President Nixon made a proclamation to create National Nurses Week. The American Nurses Association named May 6th National Nurses Day and President Reagan officially signed to make it so.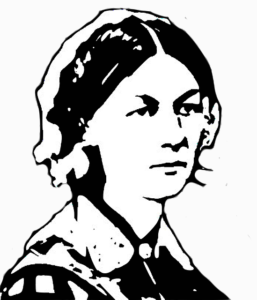 You may not know who Florence Nightingale is. She lived back in the early to mid 1800's and came from a very wealthy family, but chose to make a difference in the lives of soldiers back in the Crimean War in 1854. The conditions for those injured in the war were deplorable and more died from diseases unrelated to their wounds, but related to the unsanitary conditions in the hospitals. Her work to improve conditions, decreased the mortality rate from diseases caused by the unsanitary conditions by 2/3. She is known as the pioneer for modern standards of health care today.
Imagine that. She could have grown up in luxury and never see all of the horrors of war and illness. She did not do that, however. She cared about people and did whatever she could to make their lives better and in many cases even saved their life. What a caring person. Sound familiar? Dedicated, caring nurses of today put themselves in positions of horror and tradgedy to help make the life of other people better. I think this is so ironic.
The other point that I would like to make is regarding where we would be if it had not been for her. She made a difference. She is known as the pioneer for modern standards of today. It might have been much later in history before this was done and conditions today may not be as advanced as they are without her giving up the life she might have had and working in these deplorable conditions for the sake of those giving their life for others. Wow! She needs to be celebrated as do those that give of themselves to make a difference today.
Nurses usually are appreciated by their patients and their families. This is where nurses get their thanks and rewards. Hospitals and admistrators just take their staff for granted. I am not sure why they don't see all that is done by nurses and appreciate them, too.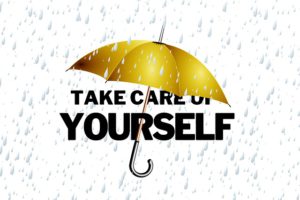 Nurses need to appreciate themselves and recognize how much they give to others and how great they are. They need to give themselves a pat on the back and let other nurses know how much they contribute to healthcare. They need to find ways to value themselves and what they do for others.
Nurses, also, need to take care of themselves and do things that they enjoy and that make them feel good. Many even feel guilty when they take care of themselves, or have some fun. That is ridiculous. We all deserve to have some fun and enjoy ourselves and nurses give so much.
Most facilities do very little to celebrate and honor the nurses that do so much for them. I remember getting a cookie for Nurses Day. I got a cup with the name of the facility on it another time. One time we did get a jacket with the name of the facility on it, but that really was not to celebrate Nurses Day. It happened to be the 100th year for the place and it was more for them than for us. We give so much to the place, but we get so little recognition. If it wasn't for us the facilities would have a major problem. How could they function with us and all of the care workers in a hospital or ther health care facility?
Come on. Would it be so hard to give us a little bonus or a special gift on Nurse's Day? Is it so difficult to admit how much we give to the place where we work?
I am not going to say much about this, but I think that health care facilities need to recognize that nurses do burn out. They, also, need to understand that in today's world, there are more and more options in this field for nurses to go to. It used to be that nurses were kind of stuck in one place, but not in today's job market.
One of the options that I am stressing is starting your own business. This can be fun and no longer impossible to do. Nurses can start their own business in nursing as well as in whatever they are passionate about. In fact if you have a passion for something it is even easier for you to promote this. In addition to this there are possibilites in the community, in the legal world, and many, many more untraditional fields. Hospitals need to remember this.
Another thing that they need to recognize is that everyone in the work force responds to being treated well. Many companies are coming up with all kinds of perks for their staff. Instead of employees taking advantage of these perks in a negative way, ie: abusing the system, it has been found that employees do the opposite and give even more to the company. Have you ever watched Undercover Boss? Management needs to be aware of this. Employees respond to positivity. They are not all out to get you.
I wish I had been wise when I was working and started my businesses then. However, I didn't, but now I am. To help me with this I joined Wealthy Affiliates that has helped me immensely to do this. They provide all of the education that you will need to do so, as well as the support needed to move you along. I am not encouraging all nurses to quit their job and become entrepreneurs. However, it might be a good idea to at least look in to it.
Wealthy Affiliates, actually, gives you a chance to try this out for $0 for 7 days. How many companies do you know that offers this. There is no harm in at least looking into it and trying it. This is all that I am going to say about this today. Today is a day for Celebration!!
If you are ready to become an entrepreneur and start your own business, click here to do so.