A Nurse's Dedication To Her Work As A Nurse
Most nurses think that they are dedicated to their work as a nurse and I think that most nurses are. Of course, this may mean something different people. Basically, I think that it means that the nurse comes to work when she is supposed to and meets her patients' needs and works up to the standards and ethics of nursing practice.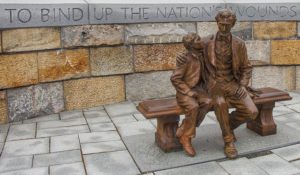 Examples Of Dedication By Nurses
I began thinking of this when I was listening to the news about the current hurricane that is plaguing the Bahamas and the Eastern seacoast of Florida as of today. I started remembering a similar situation when I lived In Fort Lauderdale. I knew a hurricane was coming, but I had plans to fly to New England to see my family, so I left. The day before I was to return to Florida, the airline called me to tell me to contact my airline, which I did. My flight had been canceled due to the storm. Fortunately, for me at least, it went a little farther north, but I still could not get a flight until the day after my planned date.
I remember being upset, though, because I was supposed to work that day. Of course, there was nothing I could do and they understood, but it still bothered me because I was supposed to be at work. I have always felt that if at all I possible I needed to get to work if I was assigned to do so. I have driven 30 miles in a blinding snow storm to get to work. A couple of years before I retired we had a huge snow storm which was piled on top of other snow.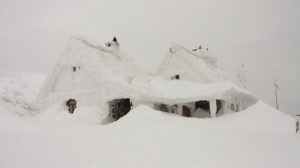 You couldn't even see over the snow banks. I was doing home health at the time. I could not get out on the day of the storm, but the next day I tried it. There was no place to park once I got to one of my group homes and many of the streets were down to one lane and almost impassable, but I tried. I have always believed that if you are scheduled, you need to be there. My life didn't matter.
I have a family member in health care that has developed the same traits. She goes in horrible storms. In the last hurricane that we had in recent years, there were so many trees down in our neighborhood that we had to go way around other streets to get to the main road. She even went under a dangling tree to do this. A couple of years before this, we had a blizzard. We got 36+ inches of snow that night. She got up at 3 AM to try to go to work. We literally could not get out of the door on the deck. The snow what more than half-way up the door. We could not even push it open. She managed to get out through the garage and tried to shovel the driveway so she could go to work. I had told her there was no way that she was going to be able to get to work. She tried so hard though and when she got to the end of the driveway, she came back in and told us all to go back to bed, because street had not been plowed and there were no signs that it was going to be. It did not get plowed for 3 days.
These are definitely examples of dedication. We put our lives in jeopardy to get to work. Some may consider it to be stupidity. After all, none of us are indispensable. We can all be replaced. In hospitals, it may mean that other staff from the previous shift are held over, but sometimes it is not possible to do anything else. If we were killed on the way, we would have to be replaced permanently. However, in our mind, we feel like we need to be there.
How Does This Develop
As I wrote in another article, I think it probably begins with our parents and how they brought us up to be responsible. Once a child begins to interact with others in his life, from aunts and uncles to teachers, to health care providers such as doctors and nurses, and many more people all have an effect on his development. His work ethic is one of these. In most case, hopefully, he sees the dedication and responsibility that people have and he begins to be this person, too.
Once we become a student nurse, we are taught the importance of being dedicated. It is impressed upon us that patients are relying on us to care for them. We have to get to work no matter what. We are needed. Nurses are taught that the patient comes first and we must be dedicated in providing care for them. It is, also, stressed that we need to think of our colleagues and be there for them as well. We are to be selfless. Others come before us as an individual.
A few months ago, I watched a movie about Pearl Harbor. I can't even imagine how nurses could function under those conditions. They were so dedicated to the care of the men and women that were injured that they went into the hospitals were the horror was happening. I guess this is very much like the firemen that went into the buildings in 911 to save people or the first responders that go into these mass shooting while it is still going on.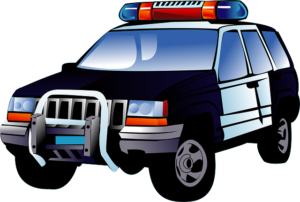 Dedication goes beyond just going to work. It is, also, about giving more than is expected of her. When she is caring for someone she goes above and beyond and gives her all. That is pretty evident when we are talking about things just mentioned.
Effects On Nurse's Life
Once a person becomes this dedicated nurse it is just about impossible to change it. My mother in her later years would try to convince me to stay home that day in the horrible storm we were having. I would still go to work despite her pleadings. Now I am the one that tries to convince not to go because of the storm, but to no avail, of course. I forget that I did the same thing.
It does place a lot of stress on the nurse and the family. In reality, she is placing herself in harms way, but she knows that there are sick patients that need her and that there are nurses that have already worked their shift and want to go home to their family.
On the other side of this, it makes the nurse and her family feel good about herself. She is proud of how dedicated she is. Unfortunately, there are nurses and other staff, that don't even try; they just stay home. We should not judge people as there may be extenuating circumstances that we do not know about. The dedicated nurse needs to feel very good about herself.
When Does This Need To Be Curbed
As mentioned before there is a lot of stress placed on the nurse and her family when she places herself in danger. Is her job worth her marriage and/or family? What if she is or becomes a single parent?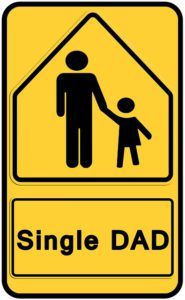 Who will take care of the children if she were to be seriously injured or killed? Sometimes nurses become burnt out. Sometimes they just tire of giving their all and taking chances. This is probably the time for her to consider an alternative in nursing or in something else before she loses some of her dedication.
How Does A Nurse Do This?
As I said earlier in the article, chances of someone else changing her belief system are nil. She is the one that comes to the conclusion that she is ready to make a change. As I said no one could convince me not to go out in a blizzard no matter how bad it was to go to work. However, there are many options for nurses today and many of them are not as demanding as others.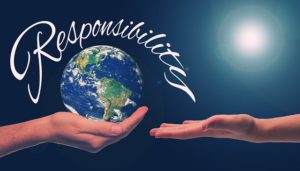 If you work in a hospital nurses have to be on duty to care for the patients. In clinics or homecare, for example, if conditions are too bad, the clinic would probably close and in homecare, usually plans can be set in place prior to the storm. Other positions, such as teaching, or remote type jobs that are done over the phone, do not require that you be there in person. There are many, many options today and probably in the future, ways to care for patients in hospitals in severe weather, for example, will be different.
When I retired, I was very unhappy with retirement, but I do have to say that it was nice not to have to go out in bad weather. I hated not working, though. That is when I started looking for something that I could do at home. I finally settled on starting my own business. It was nice not to have to go out some of the time.
I had no clue how to start an online business. I finally found a company that sounded legitimate to help me learn to do this. The name of the company is Wealthy Affiliate. They teach you step by step how to make you website and eventually how to market it. There is a lot of support available 24 hours a day 7 days a week. There is a small monthly fee, but it is well worth it for all that you get. Just about everything that you need is included for up to 25 sites. The education is continuous with a weekly webinar every Fri to either review things or to teach something that is new. It really is a great help.
If you are at this point of wanting to start your own business on-line, click here for more information.
Conclusion
Most nurses are dedicated to their work and to their patients. Most feel an intense responsibility to their coworkers as well. They are there for each other as well as for their patients. Sometimes they are almost too dedicated. They need to take care of themselves as well. Maybe this is where dedication needs to begin. It is reassuring to know that there are such people around and available to take care of us when we are ill.